| | |
| --- | --- |
| | 7:38pm, Tue 13th February, 2018 |
| | |
| --- | --- |
| | |
Technology Startups are booming in Nigeria as well as other areas of Africa. These tech startups have come in various forms. There are: financial tech, hospitality tech, medical tech, Agricultural tech, and more... Furthermore, these tech startups have succeeded in getting funds from Venture Capitalists, VCs, to help grow there business.

For example, Paystack, a Nigeria Financial Technology startup, succeeded to get seed funds from a number of VCs including Y Combinator. Wait! There are more, Intermediaries! These intermediaries serve as a medium between VCs, Angel investors and startups entrepreneurs. A good example of intermediary in Nigeria is Co-Creator Hub and Building Things for NG, BTNG. These intermediaries have help many persons to achieve their dream of owning a startup firm. Hotels.ng is a beautiful example of startups who has grown beyond micro firm and can be regarded as a medium scale firm, employing 112 persons as at when this post was created.

Certainly, you want your startup to grow up and not remaining a baby. Here are seven tips that will encourage entrepreneurs to grow their startups.

Economies of scale Advantages A reason why tech startups grows is a matter of enjoyment of economies of large scale production. In economies, economics of scale is the advantages a firm enjoys for growing up. Managerial economics, marketing economics, purchasing economics, administrative economics are among the benefits for growing your startup business.

Read more: http://www.technologywatch.com...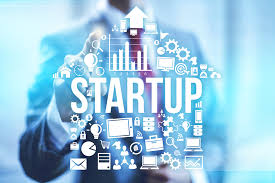 0 Promos Left Message Blogger Lagos
.