| | |
| --- | --- |
| | 10:09am, Thu 7th December, 2017 |
| | |
| --- | --- |
| | |
Travel period December 22nd – 10th January, 2018.

Are you willing to stay one night two days At the Green Legacy Resort and explore its fascinating history, unique culture and awe-inspiring scenery, then Mr. Boku has got a treat for you.

Words aren't enough to describe the beauty and enormity of the Olusegun Obasanjo Presidential Library (OOPL), but we can give it a go. Idyllic, historic, tranquil, beautiful, luxurious, intriguing…get the idea? It's an adventurist's haven, a paradise and an escapist's dream.

Package Includes: Couple's (2) Pax ₦ 135,000.

The above cost includes:

1 night accommodation in a deluxe room
Daily breakfast
.Complex wide tour
Tour of OOPL library
Tour of OOPL Museum
Access to the swimming pool
Adire and African fabrics center
Access to the Rotunda's fun Amusement Park
Steam Bath & Sauna
Pick up and drop off service
All tours & transfers on Gulf cart.
Extra night cost is available upon request.
Extra tour of the state is available upon request.



ON-SITE FACILITIES

The Olusegun Obasanjo Presidential Library Complex exist a full community on 32 hectares of the earth's space consisting of igneous Rocks and plateau-like formation, It encompasses the Presidential Library and Museum, tourist attractions such as the Zoological gardens, Amphitheater, The Adire and African Fabrics Centre, as well as several advocacy centers that highlights President Olusegun Obasanjo's ongoing preoccupation with improving the lot of his fellow citizens, chief of which are the first UNESCO category II Institute on culture and International Understanding, The OOPL is a jaw-dropping paradise on its own.



THE ARRIVAL PAVILION

The Orientation room

We like to call it "the wow room" The orientation room is the first port of call for visitors to the library where guests are treated to a welcome remark by the President himself that set visitors on a path to understand the President Olusegun Obasanjo's contributions to nation building; The room is ambient and comfortable, with reclining chairs and a multi-screen television for the orientation presentations.

Gallery

If you are interested in relics and collections from war, this is your place. The Gallery is situated next to the orientation room towards the museum and Library, It consists of President Obasanjo's memorabilia of automobile artefacts consisting of F89Ships, Armored Personnel carrier with old communication gadgets, Nigeria's NigerComSat-1R replica, and one could get lost in histories going through these artefacts

The Museum

Stop the clock! A whole day would pass you by in this museum, President Obasanjo's career is unique in the sense that he ascended to Nigeria's highest political office on two different occasions in 1976 as a successor of the assassination of Murtala Muhammed and as a democratically elected president in 1999. The exhibits of the museum are classified into two main sectors Namely the Humble Beginnings, Military career and Imprisonment AND Politician, Statesman, Mediator. Each of this facets of his life were presented story telling cones which thematically reproduce moonlight tales with audio-visual outputs. This comes with a multimedia game experience for all ages.

The Rotunda's Fun Stop Amusement Park

Going through relics, Military and Government transformation might be boring for kids, as a destination for all ages, the Rotunda Amusement Park is a perfect hangout for Kids and fun loving adults, and The Park is designed to ensure safety of kids while playing with their safe and well maintained equipment. Has a 350 seater mini football pitch for kids and basketball court for adults, Lounge for indoor sports and 4D graphical games and activities with an 18+ section. Hanging out at this park could take the whole day and still leave you energetic.

The Wildlife zoo

Did I hear the lion Roar? The OOPL wildlife park (Zoological garden) has more than 280 animals securely situated along the rocky terrain of the reserve, To mention a few, Live Lions, Apes, Crocodiles, Snakes of different species, Lizards are available on the site . Exploring this park could be very interesting as it safely presents natural forest life with all required safety measures.

The Amphitheatre

If you're looking to have some cozy cinema experience, The Amphitheater would definitely be your place of choice. The High Definition Screens placed in all their viewing rooms' project a real life animation, classic live cultural performances are also available in the amphitheater round the clock.

Adire and African Fabrics Centre

The earliest pieces of this type were probably simple tied designs on cotton cloth handspun and woven locally (rather like those still produced in Mali), but in the early decades of the 20th century new access to large quantities of imported shirting material via the spread of European textile merchants in Abeokuta and other Yoruba towns caused a boom in these women's entrepreneurial and artistic efforts, making adire a major local craft in Abeokuta and Ibadan, attracting buyers from all over West Africa. Abeokuta is considered to be the capital of adire making in Nigeria, This symbolic conomic activity is viewed by many Nigerians as a foreign concept is simplified staged in the OOPL, Spending time at the Adire center exposes clients to the lucrativeness of the Tie and dye business. Other facilities includes:-

Green Legacy Guest House
The Bamboo grove bar
The Squash court (President's favorite spot)
Archeological sites and Rocks of inspiration
The Marque 200 seater event center
Chapel of Christ
Baytul salaam Mosque
Helipad.
Fun!!!!!! Fun!!!!!Fun!!!!!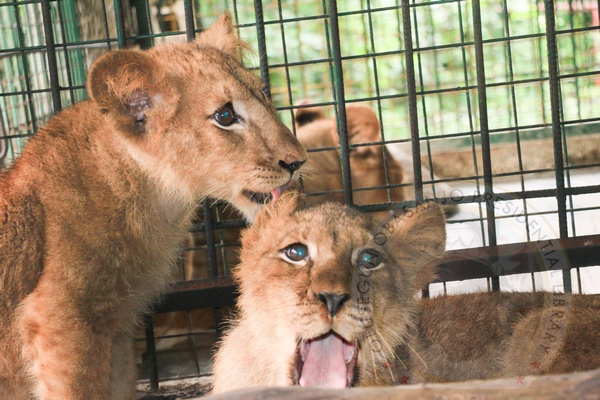 0 Promos Left Message Travel Agent Lagos
.