| | |
| --- | --- |
| | 1:58pm, Mon 13th March, 2017 |
| | |
| --- | --- |
| | |
Notice: @CountryPlaceNG has been sold!

The Twitter Account @FamilyTreeNg with 4,416 followers is up for Sale for just ₦20,000!

Here's a direct link to the Account so you can check it out for yourself: http://twitter.com/FamilyTreeN...

If you're familiar with Twitter then you know how important it is for brand credibility to have lots of followers. Give your brand a head-start with over 4.4k real followers to engage with your Tweets - perfect for startup businesses, upcoming musicians and marketing agencies. Even if you've already got a primary account this is the perfect secondary or companion account to expand your reach laterally.

The account followers were acquired organically over a long period of time using our account management service and are all 100% real (no fake accounts or bots). The original account was a Lagos business directory so majority of the followers are Lagos-based and are interested in businesses.

Pay now and get the account immediately (first to pay picks up the account, no reservations allowed!). Account Tweets have already been deleted. The email address, password and handle name will be changed to whatever you like.

If you have any questions drop a comment below.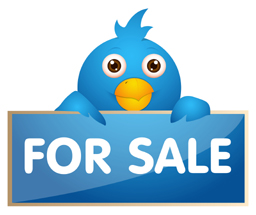 0 Promos Left Message Brand Ambassador Lagos
.