The State of Israel and the Humanity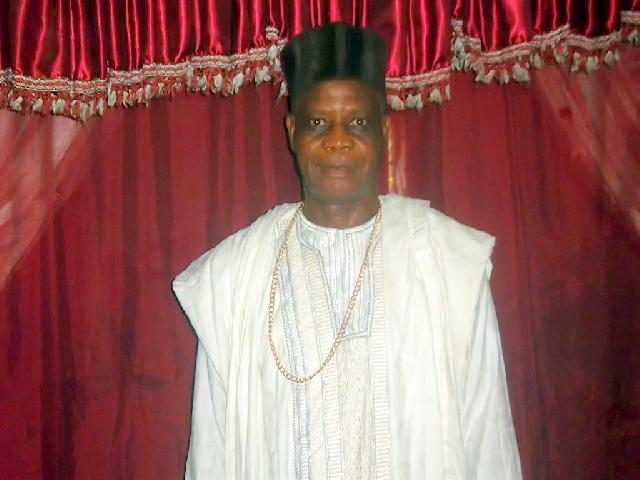 "I am speaking the truth; I belong to Christ and I do not lie. My conscience, ruled by the Holy Spirit, also assures me that I am not lying when I say how great is my sorrow, how endless the pain in my heart for my (dearly beloved) people, my own flesh and blood! For their sake I could wish that I myself were under God's curse and separated from Christ. They are God's people; he made them his sons and revealed his glory to them; he made his covenants with them and gave them the Law; they have the true worship; they have received God's promises; they are descendants from the famous Hebrew ancestors; and Christ, as a human being, belongs to their race. May God, who rules over all, be praised forever! Amen.

I ask, then: Did God rejects his own people? Certainly not! I myself am an Israelite, a descendant of Abraham, a member of the tribe of Benjamin. God has not rejected his people, whom he chose from the beginning. You know what the scripture says in the passage where Elijah pleads with God against Israel: 'Lord, they have killed your prophets and torn down your altars; I am the only one left, and they are trying to kill me.' What answer did God give him? 'I have kept for myself seven thousand men who have not worshipped the false god Baal (in this case the Awful Horror: Matthew 24: 32-35!).' It is the same way now: there is a small number left of those whom God has chosen (born-again Christians) because of his grace. His choice is based on his grace, not on what they have done. For if God's choice were based on what people do, then his grace (New Covenant of Grace) would not be real grace.

What then? The people of Israel did not find what they were looking for. It was only the small group (the Born-Again Christians) that God chose who found it, the rest grew deaf to God's call. As the scripture says, 'God made their minds and hearts dull; to this very day they cannot see or hear.' And David says, 'May they be caught and trapped at their feasts; may they fall, may they be punished! May their eyes be blinded so that they cannot see; and make them bend under their troubles at all times.'

I ask, then: When the Jews stumbled did they fall to their ruin? By no means! Because they sinned, salvation has come to the Gentiles, to make the Jews jealous of them (could I be part of the team of Gentile?) The sin of the Jews brought rich blessings to the world (Gentiles), and their spiritual poverty brought rich blessings to the Gentiles. Then, how much greater the blessings will be when the complete number of Jews is included! Romans 9: 1-5; 11: 1-12.

Dearly Beloved, the above quote is the down-to-earth and soul-searching averment of the Great Apostle Paul as posits in the Good News Bible. Continuing in the previous Chapter 10, the most erudite Apostle Paul greatly expresses how he wishes with all his heart that his Fellow-Israelis might accept the Lord Jesus as Christ the Messiah and be saved; and solemnly cries out in prayer to the Almighty God for them! He categorically assures his Fellow-Jews who he says are deeply devoted to the Almighty God (as he was under Judaism Practices) that their devotion is not based on true knowledge like he discovers in a very hard way on his journey to Damascus to persecute the Christians whom he accuses of turning the world upside down! (Read Acts 9: 1-19). The Great Apostle of the Christ reveals that the Jews have no knowledge of the right way the Almighty God uses to put people right with himself; instead, they have tried and still trying to set up their own way. He adds they did not and are not submitting themselves to God's rightful way of obtaining salvation in subscribing to the tenet of the New Covenant of Grace; instead, they are towing the fulfilled or abolished way in Christ Jesus in the order of the Old Covenant of Promise.
As the Great man of God puts it, "For Christ has brought the Law to an end, so that everyone who believes is put right with God."

Quoting other Great notable men of God in what the Good News Bible titles, Salvation Is for All, writes, "Moses wrote this about being put right with God by obeying the Law: 'Whoever obeys the commands of the Law will live.' But what the scripture says about being put right with God through faith is this: 'You are not to ask yourself, "Who will go up into heaven" (that is, to bring Christ up from death). What it says is this: 'God's message is near you, on your lips and in your heart' – that is, the message of faith that we preach. If you confess that Jesus is Lord and believe that God raised him from death, you will be saved. For it is by our faith (believing in the Lord Jesus Christ as Christ the Messiah) that we are put right with God; it is by our confession that we are saved. The scripture says 'Whoever believes in him will not be disappointed.' This includes everyone, because there is no difference between Jews and Gentiles; God is the same Lord of all and richly blesses all who call to him. As the scripture says, 'Everyone who calls out to the Lord (Jesus the Christ or Messiah) for help will be saved.' But how can they call to him for help if they have not believed? And how can they believe if they have not heard the message? And how can they hear if the message is not proclaimed? And how can the message be proclaimed if the messengers are not sent out? As the scripture says, 'How wonderful is the coming of messengers who bring good news! But not all have accepted the Good News. Isaiah himself said, 'Lord, who believed our message?' So then, faith comes from hearing the message, and the message comes through preaching Christ." Romans 10: 4 – 17.

By way of warning the Gentiles less they are unduly puffed-up against the Israelis, the Great Apostle Paul writes to the Romans and or the entire Christendom thus, "I am speaking now to you Gentiles. As long as I am apostle to the Gentiles, I will take pride in my work. Perhaps I can make the people of my own race jealous, and so be able to save some of them. For when they were rejected, mankind was changed from God's enemies into his friends. What will it be, then, when they (Jews) are accepted? It will be life for the dead! If the first piece of bread is given to God, then the whole loaf is his also; and if the roots of a tree are offered to God, the branches are his also. Some of the branches of the cultivated olive-tree have been broken off, and a branch of a wild olive-tree has been joined to it. You Gentiles are like that wild olive-tree, and now you share the strong spiritual life of the Jews.

So then, you must not despite those who were broken off like branches. How can you be proud? You are just a branch; you don't support the roots – the roots support you. But you will say, 'Yes, but the branches were broken off to make room for me.' That is true. They were broken off because they did not believe, while you remain in place because you do believe. But do not be proud of it; instead, be afraid. God did not spare the Jews, who are like natural branches; do you think he will spare you (if you misbehave)? Here we see how kind and how severe God is. He is severe towards those who have fallen, but kind to you – if you continue in his kindness. But if you do not, you too will be broken off. And if the Jews abandon their unbelief, they will be put back in the place where they were; for God is able to do that. You Gentiles are like the branch of a wild olive-tree that is broken off and then, contrary to nature, is joined to a cultivated olive-tree. The Jews are like this cultivated tree; and it will be much easier for God to join these broken-off branches to their own tree (Messiah the Christ) again."Romans 11: 13 – 24.

Finally, as we read in the passage, the Israelis who are the natural branch of an olive-tree was reject by the Almighty God because they rejected His Beloved Son whom He is well please (Mark 9: 7). However, I wish to use this auspicious occasion of the fast approaching Christmas Season to announce to the Highly Beloved Israelis that they may have been down right now BUT and I repeat BUT they are not out! In fact, right now, time has come for them to reunite to their own olive-tree, Messiah the Christ again!!
Long live the State of Israel and long live the Entire Humanity!!!!
Recommended Articles for you
Or visit the Article Archives
.