3 Reasons Why You Should Not Design Your Website Yourself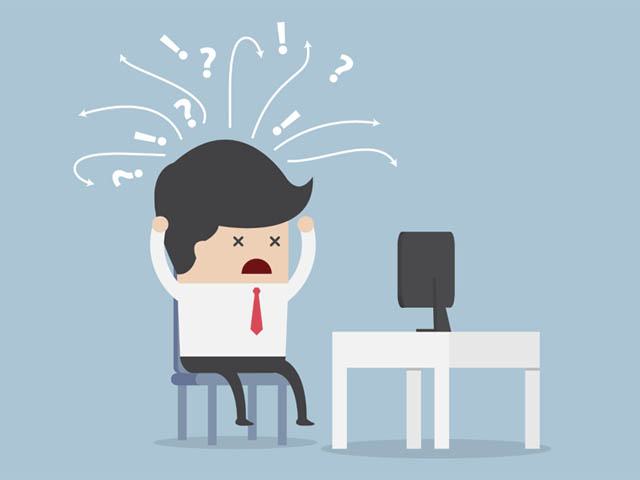 It is tempting.

You've been told there are lots of free tutorials online that show you step-by-step how to design a great website and do it all by yourself in a few short days.

And I'd bet you've even heard of content management systems (CMS) like WordPress, Joomla, Drupal and other scripts that makes the job dead easy.

Then you consider the "so much money" you will save and how proud you will feel to show off your brand new website to your friends and family and excitedly announce to them that you did it yourself.

It is tempting to want to do it yourself, isn't it?

If only it were that simple and straightforward.

Here are five common-sense reasons why you should ditch that idea:


1. Website designing takes time

If you believe that as a beginner you are gonna crank up a website in one short week, then you might as well believe in the Easter Bunny.

Even highly experienced website designers underestimate turnaround time when it comes to website design. There are projects we have estimated one month for but ran well into 3 months!

So, what you didn't want to pay for in other people's skills, you are gonna to pay very much for it in time.

The real question is, "How much is your time worth to you?"

If your time is worth nothing, then it won't cost you much. But if you own and run your business, trying to design your website yourself it's gonna cost you so much in time that it will make the fee website designers quoted for you look like a peanut.


2. Website design is NOT a one-time thing

I know you thought with the tools available that makes the job of website designing very easy, then you can just set it up and leave it and nothing will happen to it.

But that is about as true as building a house and not expect to maintain it.

You've got to update many things as things changes (and things change pretty fast online), fix nagging bugs (and am not talking about bed bugs!), correct many errors, stay on top of security, and update its content.

And I've not even started yet.

Are you sure you can add all these to your already busy schedule?


3. You can't do a great job of it

I do not mean to discourage you or put you down, but the truth has got to be said.

You can't design a great website yourself compared to what a trained professional website designer will do for you.

Unless you don't want to have a great website.

You've got to earn your badge in the game.

It's like training to play football for a month and then want to compete at Lionel Messi's level.

Sure, there are themes and technologies out there that are pre-designed but you still need to know about the principles of design to be able to use it and maximize them.


Those are the three reasons. They are common-sense, right? Sure.

There are affordable website design packages out there.

Take advantage of them and save yourself of valuable time and headache.
Recommended Articles for you
Or visit the Article Archives
.