Food Fraud and Nigeria Situation (Part 1 of 3)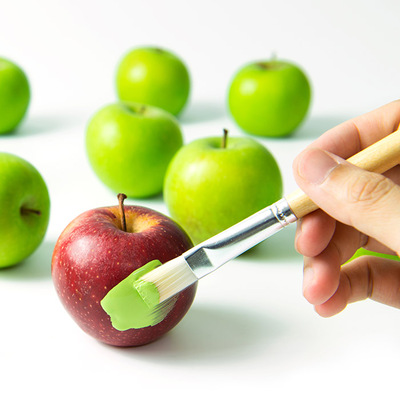 One of my trips to some of the villages and discussions with farmers, rural market women and transporters of Agric produce revealed that there is more to food fraud than one could ever imagine.

"Shakara" - as it is popularly called by food fraudster, is a colourant used to give palm oil red-like visual appearance mostly sold in Mile 12 market as alleged by one of the traders. This chemical is mostly patronized by traders in the city to attract the consumers into paying more for lesser quality. Likewise I was shown sample of GMO (Genetically modified organism) plaintain called "white" by the village traders. Furthermore, they made known to me how "Garri Oyo" is skillfully mixed with "Garri Ijebu" and traded as the sought after cassava flour of choice. You know what I mean. Last year, traders of "Ponmo" (Cow Skin) somewhere in Sapele were arrested for injecting the meat product with chemical fluid used to embalm dead bodies which speed up fattening before soaking it in water. What about imported frozen food that is preserved with formalin; a chemical used to embalm corpses, and dangerous substances. Formalin is a cancer-causing chemical capable of causing hypertension, lung disease, liver and kidney failure.

Ultra high processed foods are major opportunity space used by food fraudster to perpetrate cheap and unwholesome food. Think of the use of aspartame without declaration on label. It's rare in our clime to project allergy claim on food label; forgetting the fact that extreme cases of allergy kill within days, e.g anaphylatic shock.

Food fraud is a collective term used to encompass the deliberate and intentional substitution, adulteration, addition, counterfeiting, diluting, tampering, or misrepresentation of food, food ingredients, or food packaging; false or misleading statements made about a product, for economic gain (profit).

Recently, I was taking inventory of all empty sacks used to bag rice in our kitchen. I found that none have NAFDAC certification except those in 10kg. These sacks only carry endorsement and claims that are not Nigeria origin. Many do not have manufacturer address, only country of origin.

Most fast moving consumer goods are culprit of food fraud. For instance, cube and granulated sugar making its way into supermarket without the needed fortified nutrients like Vit A, same with salt sold in the open market which is designed for industrial use in place of domestic purposes with or without iodine fortification.

Do you know that there is a mandatory and voluntary fortification. Vitamin A, Iodine, with their respective symbols are mandatory micronutrients that must be integrated into certain stable foods. Do you recall the massive termination by a Chinese food company in Nigeria, published by one of the leading newspaper as a result of hepatitis A incidents which food handlers alleged that such viral infection was contracted from the firm, yet this test is compulsory for all food handlers and personnels in the industry before having contact with food substances as stipulated by NAFDAC

Back then in Jos, I used to travel to a town in Abuja to source for original honey; basic tests to differentiate it from sugar cane honey was always done. Likewise, we sought our palm oil in the east and vegetable oil from Sokoto to stock our kitchen due to food fraud. That was a decade ago

Currently, I was invited by a pharmacist on the Island, who is aspiring to go into food production. She intends to leverage on key account sales platform, having handled a series of organic sweetners without NAFDAC signature, like honey in pharmacies and mall. I was quick to claim that I don't push products that are not certified by the regulatory bodies even though there are many organic products gaining in ground into these outlets. She went further to display the quality of such products compare to those certified, not aware that there are synthetic thickners, sweetners, colourants and flavours to mimics a whole lot of organic, natural food items sensory characteristics

Friends, the food fraudsters in our society are evolving, unchecked, smiling to the banks at the expense of Nigerians who are consistently drag into the poverty line due to such act, yet these fraudsters are waxing stronger daily while proactively advancing the fraud opportunity imposed by our porous food system.

The result of food fraud transcends beyond public health vulnerability. Undocumented and unorganized data in Nigeria contributed to some of the bitter experiences inflicted by this act.
Food fraud is more dangerous than food defense or food safety risks. The potential contaminants in this act are unconventional and demand higher commitment and intervention mechanism.
Recommended Articles for you
Or visit the Article Archives
.