See Yourself As The Problem If You Haven't Gotten Your PVC!
| | |
| --- | --- |
| | Posted 9:11am, Mon 22nd January, 2018 by Nathaniel |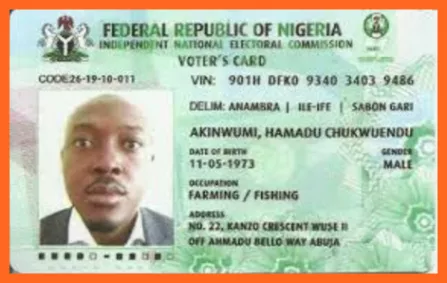 INEC voters registration is on-going at various states and local governments and the turnout is not encouraging at all. Yet, we continue to vent our angers and frustrations on the APC maladministration about lack of good governance and corruption.

Staying your comfort zones complaining is just a waste of time when we know our power to vote them out is in our almighty PVC. Let's go to the various registration centers and get ourselves registered so that come 2018/2019 we will come together in one voice and send them out from ward, local government, state and federal level.

Our PVC (permanent voters card) is our power so we shouldn't sit and complain all day long because we've had enough of this clueless government and empty promises. They are insensitive to our aspiration for good governance.

Don't be the problem but be the solution by getting your PVC today!
Recommended Articles for you
Or visit the Article Archives
.