An Enemy Called Cyber Criminal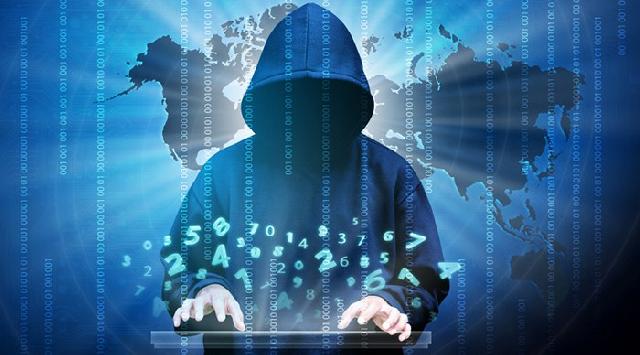 Before the internet, criminals had to dig through people's trash or intercept their mail to steal personal information. Criminals also use the internet to steal people's identities, hack into their accounts, tricks into revealing the information or infect your device with malware. Previously in Chapter 8 in my book - THE SECRET BEHIND INTERNET - you get to know about some of these criminal tools and techniques. They are the enemy of you and I.

Most cyber crimes are committed by individuals or small groups. However, large organized crime groups also take advantage of the internet. These "Professional" criminal find ways to commit old crimes, treating cyber crime like a business and forming global criminal communities. They share strategies and tools and can combine forces to launch coordinated attacks. They even have an underground market place where they buy and sell stolen information and identities. [See Chapter 6] of my book - THE SECRET BEHIND INTERNET.

The enemy called cyber criminal is very difficult to crack down, because the internet makes it easier for them to do anonymous things from any location on the globe.


How They Attack and Techniques

Botnet
This network of software robots, or bots that automatically spread malware. Chapter 8 sub #1 reveal secret behind this type of attack.

Fast Flux
Moving data quickly among the computers in a botnet to make it difficult to trace the source of malware or phishing website. So far this attack was use as an opportunity to fraud with so called "money making machine" (MMM ) in Nigeria.

Zombie Computer
A computer that has been hacked into and is used to launch malicious attacks or to become part of botnet.

Social Engineering
This method is by using lies and manipulation to trick people into revealing their personal information.

Denial of Service Attack
This a method of flooding a network or server with traffic in order to make it unavailable to its user.

Skimmers
Device that steal credit card information when the card is swiped through them. This can happen in some stores or restaurants when the card is out of the owners view, and frequently the credit card information is then sold online through a criminal community. [See Chapter 6] sub #3 INTERNET HIDDEN SECRET.


Some identity thieves target organizations that store people's personal information, like school, credit card companies or shopping website. But most cyber criminals will target home computers rather than trying to break into a big institutions network because its much easier.

By taking measures to secure your own computer and protect your personal information, you are not only preventing cyber criminals from stealing your identity, but also protecting your computer from becoming part of a botnet. Same as you need to wise up. When the enemy try's to attack using social engineering you see some of those attack via your phone, sms, email or pop up. Some may even try to fool you, asking you to update your bank account or BVN details by sending you text messages of calling you with fake customer care line. This attack method is very common in Nigeria.

Social engineering is a tactics used by cyber criminals, they uses lies and manipulation to trick you into revealing your personal information or bank details. Social engineering attacks frequently involve very convincing fake stories to lure you into trap. Common attack the usually use also include; Sending you an email or SMS that claims there's a problem with your bank account and some of those attack may contain a link to fake website (phishing) asking you to enter your bank account information into the site. When you see anything similar to this, please don't! they are trying to hack you. They also try to convince you to open email attachments that contain malware by claiming it is something you might enjoy or benefit from. Some can even fool you into thinking it's an antivirus scan or anti malware that can protect you.

You need to also be aware that, this same enemy can also pretend to be from your bank account administrator, they might call you on phone claiming to be from MTN, 9MOBILE, AIRTEL NIGERIA or GLO, some will ask you for your account password to perform a maintenance or they claim that you have won a cash prize but you need to deposit or provide your credit card information in order to receive it.

Don't let them fool you (D.L.T.F.Y) wise up! and be vigilant. For you to protect yourself from this enemy so called "Cyber Criminal" don't trust any emails or messages you receive that request any sort of personal information especially your "PASSWORD".

Some black hackers now turn away from crime, and become security consultants. Hope you know there are three types of hacker? See Chapter 7, previously you discover that "Black Hat" hackers are typical bad, who also used their computer expertise to break into systems and steal information illegally. Most of them are now acting as a security consultant who specializes in testing the security of their client's information systems. However, since they used to be criminal there's always going to be a question of trust. Be vigilant! Because cyber criminal are threat to everyone, in order to avoid this enemy here is five tips to share with you;


Five Tips to Avoid Cyber Criminal

1. Constantly update your passwords and login details by changing them once or twice a month.
2. Always be sure to activate your firewall settings; installing antivirus and anti spyware software to protect your computer from various forms of malware, virus, Trojan horses and other malicious software. Always download from trusted and reliable source.
3. Protect your data by using encryption for your most sensitive files, while using public computers avoid conducting financial or corporate transactions on those public system and connection/networks.
4. Be cautions when giving out personal information such as your real name, address, phone number or financial information on the internet. Make sure that website that you need to make online purchase has a padlock sign (security sign).
5. Avoid being scammed, especially on dating website and always think before you click on a link or file of unknown origin. Don't feel pressured by any emails. Do check and verify the source of the message when in doubt, make sure you verify the source and never reply to emails that ask you to verify information or confirm your password in order to get a prize.


"Information without implementation leads to frustration"
Check out my entertainment app project www.skelewuskit.com please share and support the inventory system.
Recommended Articles for you
Or visit the Article Archives
.