Before You Invest your hard earned money Online - Please Read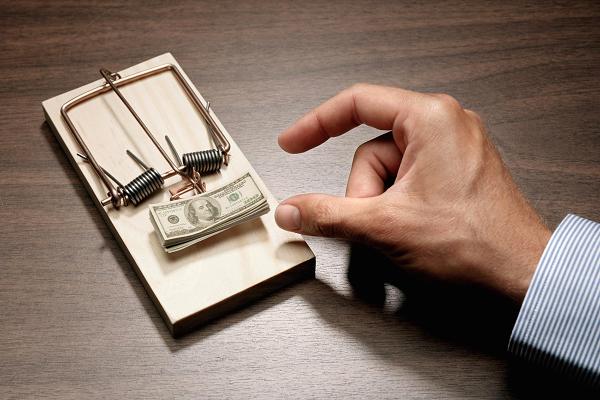 If you have ever searched the Internet for ways to make money online, you know first-hand just how many financial products are out there.

We have seen it all, MMM, Forex, Bizopp, Binary, Work From Home, Surveys, Lottery Scams, Fake Call Centers, Nigerian SCAMS (though it seem like we are immune to these kind of scam), Credit/Debit Card Fraud, Identity Theft, Ponzi Schemes (MMM), Pyramid Schemes, MLM (multi-level marketing), Pump and Dump, False Advertising, investment scams, embezzlement, impersonation, SPAM, social media fraud, phone and telemarketing fraud, the list seem endless.

A lot of people are looking for ways to supplement their meager wages with a more substantial source of income. Nigerians are a very hopeful and optimistic people; as a result a lot of people have lost millions of their hard earned cash to get rich quick schemes.

I have attended a lot of seminars in Lagos, all of which I call sales pitch because they always try to sell you something beneficial to you but it's not. If you feel you are being led by the nose and suckered into something you know nothing about, then you are not alone.

It also doesn't help that Nigeria is a country with loose regulations all-round. These wolves in sheep clothing are able to go on air to advertise these seminars without the radio station doing their due diligence before hosting them.

Here is a quick review of some of the online get quick rich scheme you should be weary of:


#1. Binary Options

A binary option is a financial option in which the payoff is either some fixed monetary amount or nothing at all.The two main types of binary options are the cash-or-nothing binary option and the asset-or-nothing binary option.

To simply put it, this is another form of "baba ijebu", no assets are owned, you stake an amount (let's say $10), The option pays you 70% ($7) if the S&P 500 is above 1,800 at expiry (30 minutes from now); if the S&P 500 is below 1,800 in 30 minutes, you'll lose the entire amount ($10).

The major drawback of high-low binary options is that the profit is always less than the risk. This means a trader must be right a high percentage of the time to cover losses.

Many binary option outlets have been exposed as fraudulent and a huge hoax. The U.S. FBI is investigating binary option scams throughout the world. They estimate that the scammers steal US$10 billion annually worldwide.

Another downside is that most of the OTC markets outside the US are unregulated therefore susceptible to unscrupulous practices by brokers.


#2. Automated Trading Systems

Most of these seminars try to sell you trading tools in the form of automated trading systems (aka Bots) which generate passive income. Suffice to say that there is a whole ecosystem of fraudsters out there trying to sell you fake apps which eventually end up as useless.

They are all based on the same technology and have been designed for the soul purpose of fleecing your wallet in a very effective and elegant fashion.

Let there be no room for misinterpretations or misunderstandings, the people behind these apps are NOT your friends and they don't want you to be successful day traders. You should not view these systems as potential secondary sources of income either, they are wolves in sheep's clothing and disguised as legitimate software, which makes it that much more dangerous.


#3. Work At Home Baiting Tactics

With the high rate of unemployment, a lot of affiliate marketers are targeting employment seekers and referring them to binary options and internet money making schemes like Orion Code, Quantum Code, binary robot, etc.

The recent attempts to deceive, mislead, bait, and victimize potential customers into registering with and funding trading accounts with offshore or onshore brokers while using fake news marketing tactics is gaining momentum.

People are willing to risk a bit of money in order to make millions of naira. The problem is that life doesn't work this way, and taking risks is in reality the only way to become rich, but we must learn to do our due diligence and take calculated risk.

No one wants to hear this and most people are too busy living their lives and want a "short cut" to success and financial freedom. If you sign up for an offer like this you should be ready to get your money stolen because your initial investment is not enough to cover the broker's advertising cost so they will do anything in their power to get you to reinvest.


#4. Self-made Millionaire Scheme

An example of this kind of scam is the 10 Minute Millionaire Scheme. It is an online educational program which teaches you how to trade stock options successfully. The sales page claims that with "ten minutes a week", you will make life-changing profits and help you spend time with your family. It consists of a 10 minute millionaire worksheet, a spreadsheet, and a PDF.

There are other variant of this scam with a lot of people claiming to have made millions in a short period of time. This is a classic case where we have affiliate promoting thieving products for bribes in the form of commissions.

They first give you free pertinent information, after which they try to sell you something big at a reduced rate. In professional terms, this is known as foot in the door. It means, if a salesman is able to sell you something small at a reduced rate the chances of him selling you the big item increases by 33%.

So, the big money comes when you invest with the brokers he refers you to, and that is also where your risk is the highest. They sometimes work with brokers with impeccable reputation, but most often they create piggyback systems that have been rigged to fleece your hard earned cash.

Other signs indicative of these kinds of scams are testimonials tailored to trigger your emotions, inflated bank accounts and viral social media hype.


Ways to Protect Yourself

Do your due diligence properly and become an effective researcher. The more scam reviews you read the more you will understand what you are getting into. Note that some of these reviewers are scam artist themselves, they review these schemes to build trust before recommending a scam of their own (An example is the binary profit method Scam by Steve Nicholes).

On the internet, trust no one except your own intuition. Test their customer service levels: A responsive support desk is indicative of a solid, safe product. Also check to see if the response is professional and is written in a clear and legible format without grammatical errors. Sometimes these kinds of mistakes will tell you if you are dealing with a scam artist or a business that offers a professional service.

Protect your personal information including phone numbers and email addresses. Be mindful of people you accept as social media friends.


In conclusion, stop taking uncalculated risk. A little skepticism will save you a lot of heartache in the digital money world.
Recommended Articles for you
Or visit the Article Archives
.