Let Your Phone Make Money For You Now!
| | |
| --- | --- |
| | Posted 9:14am, Tue 5th September, 2017 by XpinoBLOG |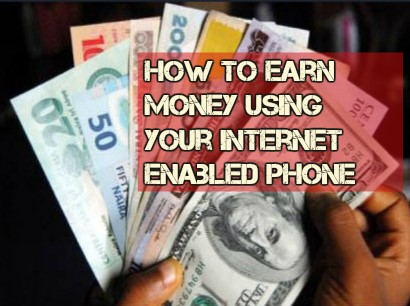 With your internet enabled phone you can earn by starting your own VTU Business. You become affiliated as a vendor of Xpino Media Network. As a vendor on the Network, you get discounts from VTU airtime recharge on all GSM networks and pay less fee for data share and bulk sms services.

* Airtime top up as low as N100 on all networks
* Get 3% discount on airtime Virtual Top Up.
* Bulk recharge to top up multiple phone numbers at the same time.
* Instant data top up for all networks

(Upon approval, you will be added to the active WhatsApp group for vendors where you will learn more on how to maximize your profit)


How the Setup Works

- Vendors pay minimum of N2,000 to fund their wallets on inception.
- Your dashboard is private, even the admins cannot know your sales neither can they access your site.
- From your dashboard you can send/sell airtime of all networks and send data to all networks. You can also send bulk sms. Isn't that cool!

NOTE: this program favours individuals and corporate organizations too.


How Discount Works

When a Vendor sells Airtel N100 airtime for instance, N97.00 (3% discount) will be deducted from his wallet/account. Same goes with other networks and denominations.

Concerning data sales you are free to design your own data prices across all networks. Publicity is key! Advertising right leads to happy Marketing.


To request for our bank details, call any of our Customer Care lines.


Anytime you transfer to any of our accounts, just send us a message containing:
- Your registered number
- Your name
- Amount paid
- Bank paid into


You can also make income from Gotv, DStv and StarTimes Subscriptions

Read more here: http://www.xpinosblog.com.ng/2017/07/how-to-earn-money-using-you-internet.html
Recommended Articles for you
Or visit the Article Archives
.