Free Music Video Shoot for Upcoming Artistes!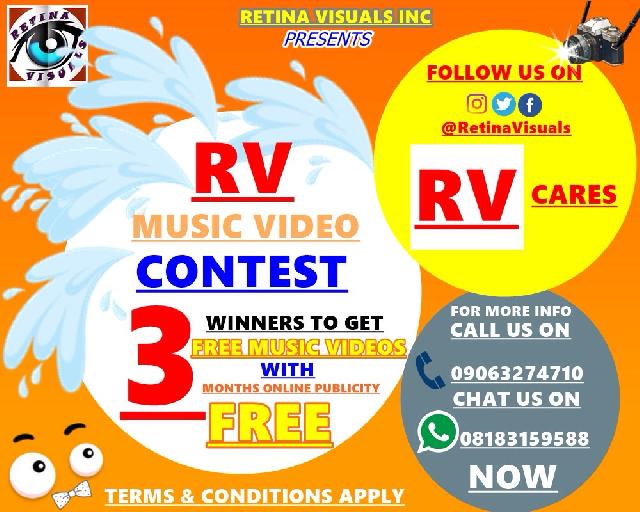 We're Retina, and in our own little way of giving back to our immediate society and also contributing our own little quota to the growth of the music industry, we have decided to avail upcoming musicians and rappers a free video shoot for a limited period only.

This is to help build their reputation and profile and also help showcase their talents to a wider audience. To be a part of this limited time project, do hit us up on Twitter and Instagram - @RetinaVisuals or give us a call on 09063274710.

We look forward to doing business with you!!! Your success, Our joy!!!!!
Recommended Articles for you
Or visit the Article Archives
.