Job Vacancy Alert: Retail Interior Designer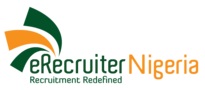 Our client is one of the world's largest fashion designer brand. It has been expanding globally since its establishment and have opened more than 1,800 stores around the world. They also created a new business style, which combines fashion and leisure together, becoming the main force in the department stores and shopping centers with catering, fast fashion clothing and entertainment industries. They currently have an opening for a Retail Interior Designer to be based in Lagos, Nigeria.


Job Profile

The Retail Interior Designer will be responsible for effecting a range of presentation and conceptual elements into all store and franchise outlet projects. The successful candidate would oversee all deliverable from project design conception through execution to completion.


Key Responsibilities

- Oversee the interior design and activation of all the brand stores as well as any franchise outlets
- Ensure that all stores have unified look and feel
- Responsible for acquisition and engagement of all vendors/merchants
- Produce design documents, presentations drawings and design details.
- Manage schedules and monitor deadlines
- Ensure visually engaging displays and boost value of store merchandise
- Handle planning of franchise outlet activation and related events
- Manage all agency and vendor relationships
- Bridge gaps between ideas from marketing and retail
- Ensure proper and strategic displays and installations for best experience
- Provide assurance that appropriate visual displays and signage are set to publicize and merchandise products, promotions and special events.
- Partner with maintenance and operations teams to ensure the stores are a true refection and expression of the brand
- Forecast and effectively manage budget for marketing related furniture, fixtures and equipment
- Travel as often as necessary to visit vendors, consultants, and partners for business meetings and reviews
- Work with internal and external stakeholders to ensure production of comprehensive designs and drawings
- Review fixture plans to ensure the plan meets minimum merchandise requirements


Key Requirements

- Minimum of Bachelor degree in Architecture, Interior design or Industrial Design
- Minimum of 4-5 years RELEVANT work experience
- RELEVANT experience MUST include ANY/Combination of: : Architecture/ Interior Design for Retail, Lighting/Furniture Design, Fixture and Concept Design, 3D Modeling Digital Graphics, Sketches and Renderings
- Strong and proven network with vendors
- Proven records of project management (Interior Designing)
- Advanced software proficiency: AutoCAD, Photoshop, Sketchup (or other 3D modeling), Adobe Creative Suite
- Must be highly result oriented
- Proven experience managing both internal and external architectural and design consultants
- Excellent negotiation skills
- Knowledge of reading and understanding legal contracts
- Ability to manage multiple simultaneous projects requiring frequent communication, organization, time management, and problem solving skills.
- Proven track record of owning project from start to finish
- Ability to work effectively in an extremely fast paced, ambiguous environment.
- Capability to understand, interpret and reflect brand image


Method Of Application

Using a cover note and a well tailored CV mail to charles.azode@erecnigeria.com or visit www.erecnigeria.com to apply on the website.


ONLY QUALIFIED CANDIDATES WOULD BE REPLIED TO!
Recommended Articles for you
Or visit the Article Archives
.