8 Things To Expect In 2017 That Can Change Your Life!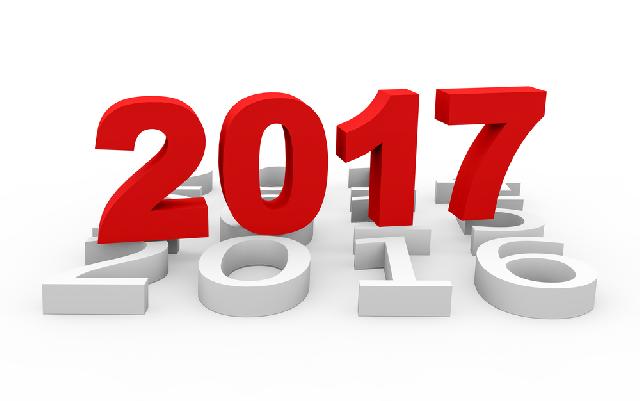 Most people were tired of hearing about Recession and experience around it in 2016. Of course, the economic storm surrounding the election and change of power didn't get much better as the months passed. We all have the frustration sufficiently over the past years, and are now committed to concentrating on more important things this year. So let's rejoice and look to the future.

Here are 8 things to expect and get excited about in 2017 that could change your life!


#1: It's a Year of New Opportunities

Each New Year brings 12 months of new challenged opportunities; positive entries, devoid of partisan politics, because that's what we all need right now - hope, happiness, and the pursuit of anything that is not 2016. What are you looking forward to this year? For us at Abbakin.com, we are particular about showcasing our products, so inspiring individuals and organizations can get easy on the global business area at the comfort of the homes and offices.


#2: Pay Down Your Debts

Have you been paying your debts down consistently to a more manageable amount in 2016? Looking at the exchange rates, we recommend you completely obliterate this the year. If you've been putting it off, attack it aggressively to unburden yourself. You'll indeed be thankful you did!


#3: Plan Your Vacation

Do you have a "vac" on the year calendar? Start planning where you'll spend your time and all the fun activities you want to do. It takes Wakanow.com hours and hours of planning to create an amazing vacation to suit your needs. They are good on activities to create memories, and we would like you book visits and hotels; to compare prices and search for discounts that get the best deals and happiness.


#4: Learn Something New

We're sure you'll learn plenty of new things this year, but you have to make a conscious effort to learn anything important, like a new skill or a more efficient way to do something that saves up time or money. Decide what you want to learn and make it happen. You can keep looking up for our newest career and business development courses that you can take for free!


#5: Carve Out More "Me" Time

Seriously, give yourself a break. Watch more movies by yourself, take a nap once in a while, go grab a cup of coffee, and read a book or magazine. Just love yourself more. You deserve it. Broaden your horizons by joining a social sports group, signing up for fitness classes, music lesson, or becoming a member of a group that interests you. You can join Abbakin Club Membership for Entrepreneurs if this is you thing.


#6: Add a New Revenue Source to Your Income

It's a good idea that you have two sources of income in addition to a full-time job. We truly believe it's the only way you'll get ahead in life, especially if you like to do things you love. Some ways to do this: You can supplement your income by starting a small family business, renting out your free house or office space on ToLet.com.ng, and driving people around the streets of Lagos with UberNigeria.com mobility services. And there are many ways that you can put more money in the bank this year. So go get them!


#7: Find Joy This Year

We live in a world of negativity, it seems. Everywhere we turn its bad news. But that's perhaps because we're actually looking for the bad news, like on social media where most people seem to do is complain about things they can't change and otherwise lament their lives. Shun that mindset this year and find joy for yourself. Maybe it means doing whatever you've got to do well. There's still happiness left in the world, if you know where to look.


#8: Commit to a Healthy and Productive Lifestyle

Go to bed early and wake up earlier. Stay on track with your body weight and fitness. Drink enough water daily and eat healthy. Do these things for yourself and we promise you that so many other things will start to fall into place. Just stick to them and you'll see great results in this 2017.



Was this article helpful? Share it with friends! Do you have any opinions? Leave your comments below. To keep the conversation going, follow us on Twitter: @abbakinglova. If you'd like to learn more about Business and Marketing, check out our website: Abbakin.com, where you'll find everything that you need to set up and run a successful business.

Happy New Year from all of us at Abbakin.com!
Recommended Articles for you
Or visit the Article Archives
.