Is The Comptroller-General Of Nigeria Customs Arrogant?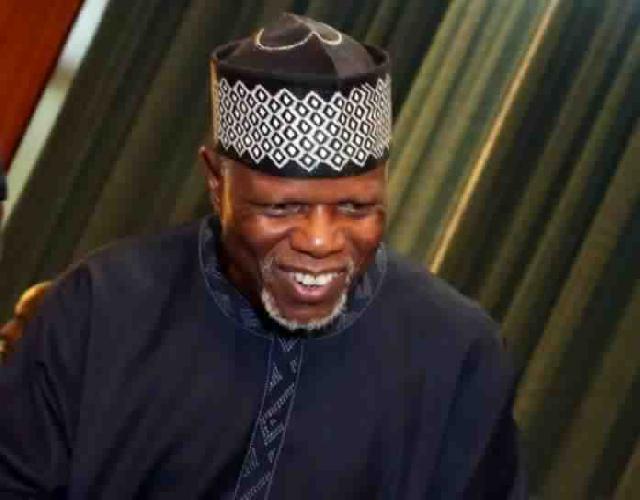 Looking at the behavior of Col. Hameed Ibrahim Ali (Rtd) - the Comptroller-General of Nigeria customs towards the senate of Nigeria, one cannot help but discern his brazen behavior towards his invitation to the National assembly to defend the new customs duty being proposed by the CG of customs. It has also being reported that he was asked to appear before the house of assembly on his customs uniform. But he has bluntly refused to put on the uniform, for the singular reason of being a colonel in the Nigerian Army, therefore he does not need to wear his current appointment uniform.

That singular response can be bad to Nigeria, coming from a public officer. It is like saying the Nigerian Army is superior to the Nigerian customs, and the Nigerian constitution. If he cannot defend his proposed policies, what else is he doing?

If he thinks the office is beneath his military status as a colonel, why did he take the job then, considering the fact that, he is retired, he could have easily declined his appointment.

The said custom duties is a highly contentious issue in the Nigerian polity. One, if implemented can create rancor between motor users and government officials.

I understand the Nigerian customs is looking for revenue after the dwindling fortunes of imported goods into the country and the closure of the Seme border. But, can it be done without wide consultation? I listened to the P.R.O of Nigerian customs say, "there is nothing new in what they are trying to do, that the law has always been there, is just that past administration has failed to implement it". Is the duty not subjected to be paid before the vehicle even enters Nigeria borders?

Lets call a spade a spade and not a fork, even if it is going to be implemented, the attitude of the DG towards the senate won't spell well for such policy. Because our senators will want to put him in his place.

He recently had a meeting with Bukola Saraki and few senators, I believe that is just to give him a safe landing before he meets the house. I am sure he doesn't want a clash between the President Buhari-led administration, and the Bukola Saraki-led Senators.


Source: http://martartins.blogspot.com.ng/2017/03/is-comptroller-general-of-nigeria.html
Recommended Articles for you
Or visit the Article Archives
.