Which Smartphone is Actually Smarter?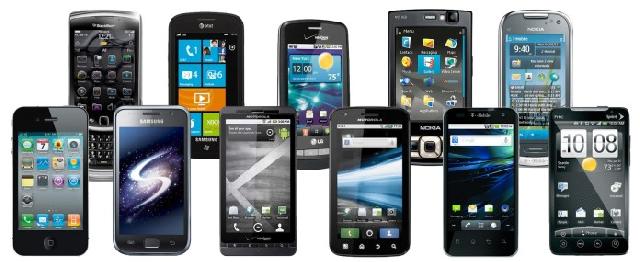 Over 2009 - 2014, smartphones became the mainstream communication device globally, further creating a new market category where key brands jostle for market share, revenue and profitability. But very few brands have been able to hold down a strong market presence and retain top position in the so called "Smartphone War". The past 5 years has witnessed a strong battle between Samsung and Apple with the former holding the No 1 leadership position in terms of market share. The war between the two smartphone giants has transitioned from not just fighting for market share but to the well-publicized court battle on patent right infringement and more recently Samsung's tactical product placement in the popular US TV series 'it's Always Sunny in Philadelphia' with the statement "iPhone6 lacks functionality because it doesn't have wireless charging, wide-angle selfies or even a curved edge", rounding off with a final jibe "when you do the math, it's clear, 6 is greater than 6". One thing is for sure, the rivalry between these two smartphone giants is marked to continue for several years to come as all other competition are lagging way behind in the battle for innovation, creativity and most importantly 'customer loyalty'.


While the above statistics clearly identified Samsung as the market leader in the category, shipping a total of 83.3million units out of the 334.4 million smartphones worldwide in the first quarter of 2015 (International Data Corporation (IDC) Worldwide Quarterly Mobile Phone Tracker), the recent publication by
The Wall Street Journal
citing the end of year financial review by major Smartphone companies revealed that Apple Sells far less than 20% of smartphones but takes in 92% of global smartphone profits, as other makers struggles to break even. This new set of information now begs the question
Which Smartphone is actually Smarter?
Should the leadership position be determined by market share or profitability? Notable economists over the years have identified bottom-line result as the key indicator in determining the success of a company.

Source: www.businessinsider.com
Taking a deep look at the chat above, would it be rightly said that the Apple iPhone is actually smarter than its other counterparts in terms of both functionality and market strategy? In recent times, there has been a gradual shift towards increasingly premium models across many developed markets but this has had limited effect on replacement cycles. These trends have created a positive environment for sales of premium smartphones which has led to an increasingly competitive operating environment. This fact has been highlighted in Apple's profit dominance as the iPhone last year sold for a global average of $624, compared with $185 for smartphones running Android. Even the Samsung Galaxy S5 which was set to rival the iPhone sold for an average of $470 in global markets.
Competitors should wisely note that as the smartphone market matures and growth slows, it is starting to resemble the personal-computer business in some ways where the average PC prices of brands such as HP, Dell or Toshiba have plunged and most manufacturers struggle to eke out profits. But Apple captured more than half of industry profits last year, even though its Mac line accounted for only about six of every 100 computers sold, according to Bernstein Research.
From the idolization of the Late Steve Jobs, to the invention of the iOS and now the cultic nostalgia which apple has imprinted into the minds of smartphone users, its dominance is something that is very hard to overcome unless there is a slip-up which doesn't seem so anytime soon with the new iPhone 7: 'Seven New Feature for Business' release looming soon.
The New iPhone 7
The Apple business model should now be seen as the smart way of doing business where quality at the right price exudes over quantity 'The Mirage of Market Share'. We then say -
Smart is the new way of business, Smart is Apple
.
Source:
http://www.brandsmartng.com/which-smartphone-is-actually-smarter
Follow me on my Social pages for more featured and original articles:
Email:
damilosky@writeme.com
Twitter:
@IamDamilosky
Instagram:
@IamDamilosky
Facebook:
David A. Damilola
WhatsApp:
+2348187512605
Need to hire me as a writer for your blog? You can reach out to me on any of these social platforms.
Recommended Articles for you
Or visit the Article Archives
.