Why Should Anyone Debate President Buhari's Health?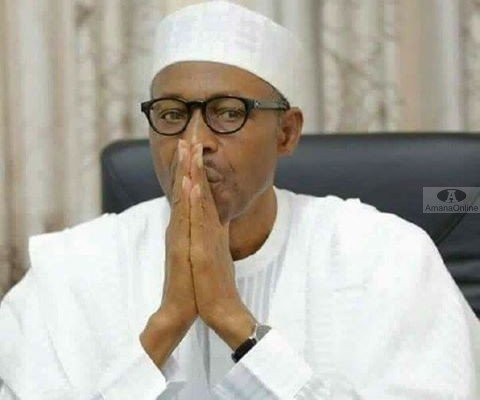 The indefinite extension of President Muhammadu Buhari's vacation in the United Kingdom has generated an unexpected debate on the President's health status.

President Buhari had earlier written the National Assembly to notify them of his intention to embark on a 10-day vacation in the United Kingdom. However, on the 5th of February, President Buhari wrote to the National Assembly that he was extending his vacation indefinitely so "he can complete and receive the results of a series of tests recommended by his doctors".

In the aftermath of the news of the extension, Nigerians took to the social media to "debate" the President's health in the name of "voicing out their concerns and fears" about the President's health. Attempts by his family, media aides and even the Acting President, Prof. Yemi Osinbanjo to refute claims by some sections of the media (and of course, some Nigerians) that the President's health is deteriorating proved abortive. The Presidency was "forced" to release several pictures of the President "in good health" but Nigerians claimed the pictures were old and do not represent the true state of the President's health.

I remember two occasions when the Presidency released pictures of the President to prove he is hale and hearty but the gesture was met with counter accusations that the pictures were old and not recent.

In the first instance, it was a picture of him and the Governor of Ogun State, Ibikunle Amosun. When the picture found its way to the internet, Nigerians swiftly reacted that the Governor was presently in Nigeria and he has not visited UK recently.

In another instance, it was a picture of the President and his wife, Hajia Aisha Buhari. Nigerians in their usual attitude reacted that the picture was old. They even claimed the picture was taken before the 2015 general elections.

Oh! That reminds me. Hope you've not also forgotten the several "fake news" reports that he has died in a UK Hospital? Or the one alleging that he would undergo chemotherapy because he has been diagnosed of an advanced Prostate cancer. When I saw these news reports I asked myself "what do these people stand to gain from the President's death?" Cos I just don't get it! Why would you wish a fellow human being dead?

Yes, some policies and decisions made by his administration haven't been favorable to Nigerians, but would his death right those wrongs? NO, it won't! it might even make things worse. Besides, Muhammadu Buhari might not mean anything to you as a person, but I hope you know he's someone's brother, husband, father, uncle, nephew, friend, cousin... and above all, he's our President! He's probably all his family has and losing him would be detrimental to their happiness. For that reason (amongst other reasons), we shouldn't wish the President "death".

I think it's important to add that the President has every right to keep the details of his health to himself. He may choose to make it a public affair but at the same time, he has every right to keep it to himself. I think the best we can do is to send him best wishes and prayers... not death wishes! His absence didn't create a vacuum in our government as he as rightly handed over to his Vice President who is currently in acting capacity. Why then do we still debate President Buhari's health?

Source: http://buzzass.com/2017/02/12/why-should-anyone-debate-president-buharis-health/
Recommended Articles for you
Or visit the Article Archives
.