The Cord-Free Art Display and Streaming Platform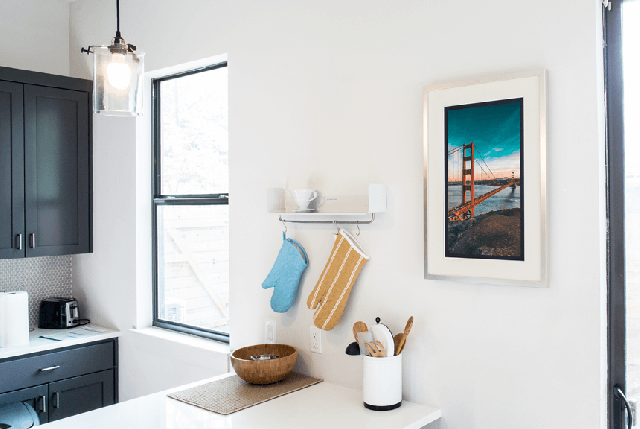 The Acanvas digital picture frame is a large-format digital picture frame which hangs on a wall and allows the owner to stream Pixels.com images including my Art works to the frame using a mobile app.

The owner of the picture frame pays a monthly subscription fee for unlimited access to Pixels.com images. Think of Acanvas as "Netflix for Art".


With its on-board battery, retractable cord and portable charging station, Acanvas is easily the most advanced art display on the market. You can easily set Acanvas to charge when you are away, or Acanvas can detect darkness via its ambient light sensor and charge itself when everyone is asleep.
Due to everyone's home decor and aesthetic is unique, they wanted to make sure Acanvas looks at home on any wall. Black-brown or silver frames with sleek white mattings are available, or you can use Acanvas by itself for a clean, modern look. Have a particular style? Simply take Acanvas to your local frame shop to have a custom designed frame made.
For more info visit
Acanvas.com
Osaro Osula
OOsula.com
Recommended Articles for you
Or visit the Article Archives
.