Hello Naibac, How Can You Help Grow Our Twitter Followers?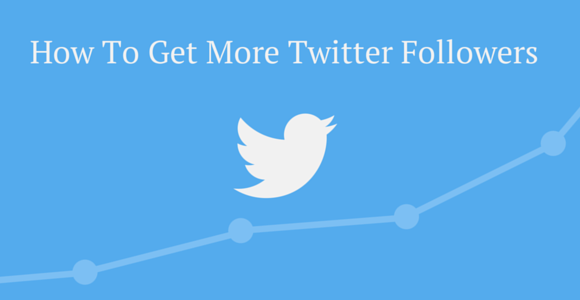 Once in a while we get the all-to-familiar question: "Hey Naibac, how can you guys help us grow our Twitter Followers", at which point we sigh deeply... because this isn't one of those yes-no answers, nor is it one of those one or two sentence answers. So rather than narrating the same long explanation to each and every prospect that comes our way we decided to dedicate an entire Article to it to refer enquirers and for the sake of those who would just like to know our thoughts on the matter.


1. Buy Followers

This is by far the quickest and most affordable option you've got. There are several service providers scattered across Twitter that sell followers, in fact we're certain that you must have come across them while using Twitter. They promise you thousands of followers at a very low cost. However the fact that they can offer you so many followers at such a low cost should automatically be a cause for concern.

The truth is most of the followers are dummy accounts created for the sake of performing such actions (following accounts). There are no real people behind these accounts so don't expect much engagement from them in terms of Tweets, Re-tweets, Favorites, replies etc they won't engage with you period. That's the reason why you may see a Twitter Account with over 100k followers but when you browse through the Tweets on the Account's timeline you'll notice little or no engagement - The owner of the Account likely purchased the bulk of his followers.

Please note that we don't sell followers!


2. Post Interesting and Engaging Tweets

This method is pretty difficult because a requirement is that you must be very creative and a lot of people aren't or don't just have the time to come up with consistently creative Tweets.

Let's give you some examples of what we mean by creative within the context of gaining more followers via Tweets. Imagine you're a florist, you're looking for new customers and you also need another avenue to engage with existing customers so you decide to create a Twitter Account. Now what most people do that's completely wrong is to start bombarding their followers with Tweets like - "Buy cheap flowers here" or "Get a bouquet of flowers for x amount of money". There's nothing wrong with these Tweets, in fact you'll likely need such Tweets to drive sales but these Tweets can't be the only type of Tweets on your timeline. Twitter isn't just about buying and selling, it's about interesting content so post interesting Tweets within the context of your business/industry (in this case Flowers), especially cool info that you followers likely don't know about. For example you can post Tweets about the meanings behind offering people different types of flowers, locations around the world where you can find unique and rare flowers, real-life experiences that revolve around flowers, facts like poisonous flowers, flowers most likely to give you an allergic reaction, best type of flowers to use for Weddings, Parties, Romantic dinners, Funerals, etc. The list of variations is literally endless.

I guarantee you if you fill your Timeline with such interesting content like facts, information, humor and real-life experiences revolving around Flowers, it won't be long before you attract a lot of interested followers and prospective customers.


3. Replicate the Success of Others

In the example in Part 2 we talked about posting interesting content like facts, information, humor and real-life experiences within the context of Flowers. However, if you take the context of "Flowers" out of the equation then you'll realize that in general people tend to like facts, useful info, tips, humor and real-life experiences.

I'm sure you've encountered a lot of highly popular Twitter Accounts out there with thousands and millions of followers and you notice a trend with the kind of content their posting. They either post facts, useful tips, humor and jokes, real-life experiences, etc. This kind of content is tried, tested and proven to be popular among Twitter users. The only problem is you can't be posting such random content with no context if for example your Twitter Account represents a specific business or brand. The Tweets you post must be related to your Business or the industry in which you operate. Imagine the Twitter Account of shoe brand posting random humor and jokes instead of focusing on their industry. Such an act would likely confuse a lot of potential followers.


4. Twitter Ads

If you've ever used Twitter Ads before you would have noticed that they have a special advertising campaign to help you grow your followers. The campaign is easy enough to setup and run. You can be sure users will see your account on the Twitter Ads spaces and follow you, and you only get billed per account that follows you. The only problem is it's pretty expensive - for good results you're looking at a cost of $2.50 to $3.50 per follower, that's like ₦1,000 per follower. Maybe larger businesses can afford this but for a startup or SME they would likely opt out of this service.

If you're based in Nigeria and patronize the service and don't have a foreign account or a PayPal account then you'll likely have to pay with your Naira card and the exchange rates right now are brutal so you might want to reconsider.


5. Follow Me, I Follow You

The follow back system is simple - you follow a user and ask that they follow you back in return. If they do then it's a win-win, and if they don't then you can always choose to unfollow them. This is a very popular method that came into being naturally. The benefits of this method is that it's free and organic - usually guarantees that your followers are real people. However the method is slow and VERY tedious, and that's why several Twitter Apps sprung up that automate the process of following back everyone that follows you (should you choose it).

We have a service that offers full automation for this tedious process so that you can concentrate on running your Business while it does all the hard work of growing your followers. The process will be organic and gradual but your followers will be real. You can learn more about the service here: https://drive.google.com/open?id=1CTxGtqULJ4d5NbQStJLqGeHUdOSBpMJ7hgh1NgtxqjI

LGTNigeria.com Follower Network
LGTNigeria.com has a Twitter Follower Network that helps you grow your Twitter followers quickly with real and active followers by getting all other members of the Network to follow you. This is an open network, Twitter users can join and leave whenever they like but if you leave there's no guarantee that your new followers will continue to follow you.

The whole process is automated, seamless and stress-free. All you have to do is join and they'll take care of the rest. The network is free to join, but to support their operations and ensure it remains free they'll be posting Ads once in a while. They guarantee that Ads will be fairly distributed across all members and will never contain offensive or inappropriate content.


6. Buy An Already Established Twitter Account

As a last resort, if you would like to bypass all the drama, time, hard work and cash needed to assemble an army of followers for your Twitter Account, you can just choose to buy an already established Twitter Account. A lot of people out there are into the business of building up the followers of Twitter accounts for the sole purpose of selling them and making some money.

I know you're wondering, wouldn't it be weird for a Twitter Account to suddenly appear out of nowhere with lots of followers? Truth is people hardly notice, there are millions of Twitter Accounts out there and it's impossible to keep track of them all. Yes your followers may not know who you are initially (users half the time don't remember who they follow anyways), but you can then build upon your already established follower-base.

In most cases they'll see your account, notice it has a lot of followers and will just assume your brand may be important and likely as a result give you a closer look. At the end of the day, on Social Media isn't it all about perception anyways?

If you choose this route make sure you scrutinize the account to ensure the followers are real. Also beware of scammers - ensure the email address is changed and you're given all login info. If possible use a middle-man trusted by both parties to broker the exchange to avoid drama.

If you're interested in this option then get in touch with us. We've got some Twitter Accounts with lots of followers up for sale and in some cases we hold auctions for our members to bid. You can learn more of this here: http://naibac.com/board_page.php?board=11&page=1


We've come to the end of the Article. We're pretty sure we've covered all angles. Think we forgot anything? Got a question for us? Drop a comment below.
Recommended Articles for you
Or visit the Article Archives
.