AIMES 2015 - AIESEC Ife Management and Entrepreneurship Seminar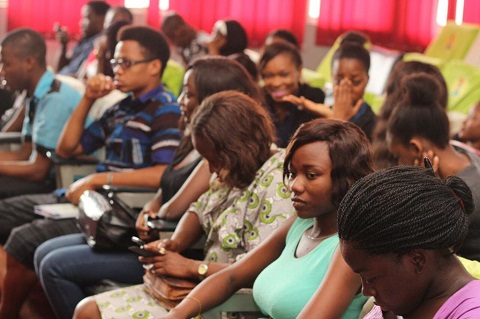 A Seminar on Entrepreneurship and Management for Students in OAU and other Educational Institutions

In a time like this when gaining admission into a university is a thing of joy,and graduating from the university is a cause to celebrate. But the sad reality is that after all said and done, the effectiveness of the degree earned is many a time of no immediate use in most cases in the first few months or years as the case may be, as there are limited opportunities available to the numerous graduates been churned out of several hundreds of higher institutions of learning currently functioning in the country, year in, year out. What then is your fate as a Nigerian Undergraduate in the face of this perilous situation we are confronted with currently?

AIESEC Ife, a branch of AIESEC International, "which is the world's largest youth run organization present in over 125+ countries across the globe and 15 universities across Nigeria alone. With its membership expanding to over 90,000 members across the world, and over a 2000 in Nigeria alone, AIESEC has been the first choice amongst students and recent graduates for activating youth leadership for the past 62 years. AIESEC had devised a panacea towards helping the present day Nigerian Undergraduate/Youth overcome the challenges of un-employability and job scarcity with AIMES.

WHAT IS AIMES?
AIMES is a coinage from AIESEC Ife Management and Entrepreneurship Seminar. It is an annual seminar organized by AIESEC Ife to make up for the lapses in entrepreneurial and management skills in our contemporary academic cum corporate world. The 2015 edition of AIMES holds on the 6th of September in the prestigious campus of Obafemi Awolowo University,Ile Ife. It is a day's event that is a combination of 2 programs in one (Entrepreneurship Seminar & Career Fair).


"Our Seminar aims to make up for the lapses in Entrepreneurial and Management Skills in Students"
While the Entrepreneurship Seminar aims to create an awareness to students about:
The benefits of being self employed.
To empower students for the journey into the corporate world.
To motivate students as regarding the challenges they could face along the way and get them familiar with skills they will need to be outstanding in the Job market.
The Career Fair on the on its part is an avenue for the employers to meet their possible employees while they are still within the four walls of the university; It is a perfect platform for students to prove their worth, show how ready they are to hit it off right in their chosen career path and for the major players in today's market to recruit fresh talents. This is the part of AIMES 2015 you cannot afford to miss for anything. You not only get to meet these employers of labour physically, but also get to interact with them in our specially packaged interactive session for the EMPLOYER-EMPLOYEE. The AIMES 2015 team is bringing home about 10 companies, organizations and brands that cut across various sectors to source out excellent minds to recruit into their folds from the large pool of undergraduates, fresh graduates, and post graduates that will be present at the day's event. Why wouldn't you want to be there?
BENEFITS
Learn leadership skills first hand from the big players in several fields already practising leadership real time.
Learn core managerial skills for the now, and after school purposes.
Interact with top personnel of major organizations and get tips on how to be their choice candidates for employment.
Pick up tips on how to to be the perfect entrepreneur from those who have wealth of experience.
IDEA HUB COMPETITION: This is the opportunity of a lifetime to display your intellectual capacity and ability to a panel of judges from these companies, and the winners stand a chance of being drafted into the fold of these companies directly without any other form of evaluation.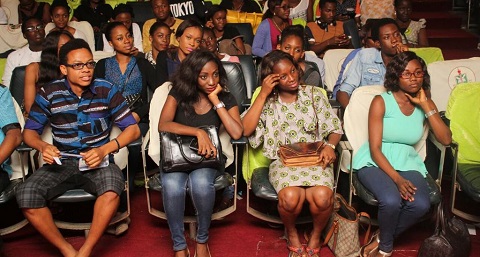 "Learn relevant Leadership and Core Managerial Skills first hand from the Big Players"
What else must I say to convince you about participating in AIMES 2015? You get all these packaged for you at the low cost of two hundred and fifty Naira only.
REMINDER
The event is a day's program scheduled to hold on the 6th of September, 2015 @ ODUDUWA HALL, Obafemi Awolowo University, Ile-Ife, Osun State, Nigeria.
At the event, the AIMES magazine will be launched. The magazine embodies all the little details you might have missed during the event, the personal stories,challenges of our featured guests and adverts spaces for partners,potential partners and the general public. It goes for #500 only.
CONTACT
Interested? Register online via this link:
AIMES ONLINE REGISTRATION FORM
For more details, contact the following persons
Linda (AIESEC Ife LCP)- 08031856428
Obuneke (LCVP BD)- 07086779039
Kelvin (LCVP MAC) - 07037703010
Twitter:
Twitter.com/aiesec_ife
Website:
AIESECNigeria.org
Instagram:
Instagram.com/aiesecife
Facebook:
Facebook.com/aiesecife
Recommended Articles for you
Or visit the Article Archives
.