Transitioning From Relaxed Hair To Natural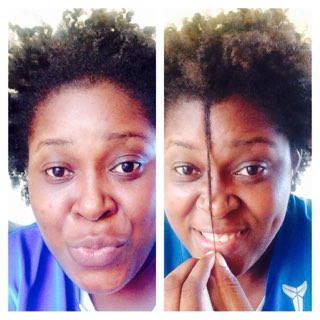 Transitioning is the process of eliminating chemical treatments and allowing the hair to grow out while gradually trimming off the chemically processed ends.

This past years, few Ladies have decided to embrace their roots to return Natural, however, not all are ready to cut their hair & do the Bigchop, hence I advice transitioning. Meanwhile, transitioning process can be a little tough but if you follow the next steps, it wont be that tough on you.

How to Transition:

1. You need to keep hair hydrated at all times:

When transitioning you are dealing with two different textures (relaxed and the new growth) hence your hair is prone to breakage and damage due to dryness. Best way to prevent these is to use a sulphate-free conditioner on a daily basis or 2 times in a week if you are not wearing a protective style, incorporate either coconut oil or olive oil into your hair & let it soak for 30 minutes to an hour, this will help replenish your hair with moisture and nutrients that will strengthen the demarcation line(that part of your hair where transition is occuring), also use a leave-in conditioner on your hair at least twice a day to keep your hair moisturizes.

2. Use a Deep Conditioner regularly:

Transitioning hair needs extra conditioning & can handle treatments more frequently. You can either do a DIY treatment(visit www.bravechics.blogspot.com) or you can purchase a sulphate free Deep conditioner & apply treatment once a week.

3. Try to give your hair some hot oil massages:

This will help promote new growth, mix a bit of your carrier oils (Avocado oil, coconut oil, olive oil etc) in a small plastic, warm it in a microwave or place it in hot water, then massage gently onto scalp and strands of hair, cover for 20-30 minutes before washing off, this method will stimulate hair follicles & help your strands to grow faster. Do this once a week for fast result.

4. Stay away from chemicals and heat products:

Relaxers, dyes, bleach, heat products all cause significant damages to our hair, leaving us with so much frizziness, breakage and thinning so stay away from them for healthy growth.

5. Promote hair growth with supplements:

Eat right, maintain your vitamins & mineral intake to help promote fast growth, incorporate supplements like BIOTIN supplements also in other to speed up your growth.

For more info on how to keep your hair healthy, visit www.bravechics.blogspot.com or contact via Email: shalomoshindele@gmail.com

With healthy hair comes healthy length.
Recommended Articles for you
Or visit the Article Archives
.