Where Are Smart Investors Heading to In Lagos? - Part 2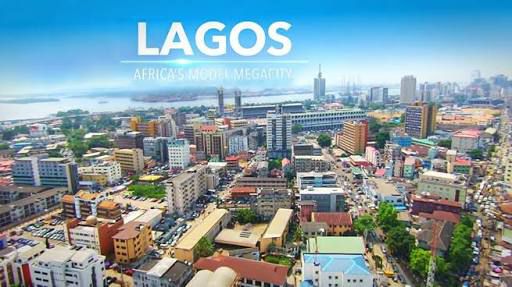 All over the world, Smart Investors are a different mix but they all have one trait in common - Business Foresight. They tend to see opportunities where most do not and they take action on those opportunities while most do not. And these two critical actions are taken to strategically position themselves for commercial profit.

Although they diversify their investment portfolio, smart investors know that real estate remains the surest and most enduring opportunities there is. Little wonder why smart investors bought the old GRA Ikeja in the early 70's. They took advantage of VI and Ikoyi in the early 80's and keyed into the prestigious Lekki Phase 1 in the mid 90's, though it was said to be "waterlogged". Today, their smartness has paid off because they are reaping from their investments that's worth more than 5000% in appreciation. Wouldn't you take up an investment that never depreciates and can be passed on from generation to generation?

No, it is no secret, research shows that:


The value of real estate in major cities in Nigeria always appreciate in the average. This has everything to do with demand and supply. Example is Lagos State, the smallest state in Nigeria by size but with largest population. This means appreciating demand for land and houses.
All over the world, Real Estate appreciates towards locations with potentially high population, business and infrastructural development. Take ibeju-Lekki, Lagos which will potentially host Dangote Fertilizer, Chemical and Petroleum Refinery, Lekki Free Trade Zone, Lekki Deep Sea Port, New Lagos International Airport and countless companies. All these translates to housing needs for residents and business organizations.
Investment Options
You don't have to live in Ibeju-Lekki.
Use the buy now and sell later approach. The market is just wagging its tongue.
Use your property as farmland or lease for that purpose today.
Develop your property at the right time and earn income in rent. The potential housing needs are undeniable.
Give it a few years and you will be getting calls to sell, from secondary buyers, literally begging you to resell at eye popping margins for you.
At the right time, place your property on Joint Venture. A developer builds on your property at zero naira from you but you retain a portion of the developed structure. Other JV options available.
Now, smart investors are all heading, investing in plots of estate land at Ibeju-Lekki; the next Africa's Commercial hub! History does repeats itself.
The investment attraction to Ibeju-Lekki include -
The Dangote Refinery. Estimated 100,000 workforce
The Lekki Free Trade Zone. Estimated 120,000 workforce
The Deep Sea Port, Endless opportunities
The New Lagos International Airport.
The 4th Mainland Bridge. Etc. etc.
These smart investors have foreseen the massive residential, commercial, schooling, shopping, banking, recreational, medical needs this next big commercial city in Africa would require; all would be built on a piece of land. For every smart investor that invest today by buying at least a plot from secured, safe and estate structured plots of land in Ibeju-Lekki, will doubtlessly reap at least guaranteed appreciation in the near future.
Today, all the smart investors in Lagos are taking up the below opportunities.
Highly Recommended
This offers come highly recommended for private investors, organizations, mini estates, co-operative societies, committee of friends, schools, hospitals, religious houses etc. Limited plots available.
Low Budget Plot with Government Excision Title
Name of Estate - Delight House Phase 2.
Land Title Document - Government Excision (CofO in process)
Location - 3 Minutes' Drive after La Campange Tropicana Beach Resort, Ibeju-Lekki, Lagos.
Investment Amount - ₦700k per 60ft by 100ft. BUY 5 PLOTS AND GET 1 FREE PLOT ON OUTRIGHT PAYMENT.
Plots of Land With Certificate Of Occupancy (CofO) In Ibeju-Lekki, Lagos
Location - Cherrywood Drive, Oshoroko Town, Off Lekki Free Trade Zone Road Ibeju-Lekki, Lagos.
Land Title Document - Global Certificate of Occupancy (CofO).
Cherrywood Court Plus. ₦5 Million per 1000sqm. Outright payment.
Sandfield Courts. ₦4.5 Million per 60ft by 100ft. Outright payment.
White Oak Courts. ₦4 Million per 60ft by 100ft. Outright payment.
Lekki Rose Garden. ₦4 Million per 60ft by 100ft. Outright payment.
Uptown Court. ₦3.5 Million per 60ft by 100ft. Outright payment.
Sunnyland Court. ₦3.5 Million per 60ft by 100ft. Outright payment.
Uptown Court Extension. ₦3 Million per 60ft by 100ft. Outright payment.
Lekki Crystal Garden. ₦2.5 Million per 60ft by 100ft. Outright payment.
Other locations with high return on investment and Global CofO, in Lekki
Westwood Park Estate 2. Off Monastery Road and Novare Shopping Mall Shoprite, Sangetedo Lekki Lagos. ₦9.5 Million 60ft by 100ft. Outright payment.
Orange Ville Estate. Ogombo, Off Lekki Scheme 2, Abraham Adesanya Roundabout, Lekki, Lagos. ₦ 9.5. Million 60ft by 100ft. Outright payment.
Arium Estate. Abijo, After Crown Estate, Lekki, Lagos. ₦ 7 Million per 600sqm. Outright payment.
Physical inspection of these estates holds Mondays to Sundays on appointment.
Other Services supporting these opportunities are:
Company Registration
Tenancy Management
Processing of CofO and Governors Consent
Real Estate Counsel
Legal Correspondence
Other Legal Services are open for discussion
Kind Regards,
Barrister Victoria Nwosu
Adsls Barristers & Solicitors
Managing Partner
Call or WhatsApp: +234 805 590 2875
Acquisition Development Sales & Leasing Services
Recommended Articles for you
Or visit the Article Archives
.